What's News

[Product] Contactless Economy Era
Release Date
Release Date : 2020-05-21 |
Data Source
Data Source: |
Hit Count
Hit Count:1113 |
Data update
Data update:2021-08-25 02:25
​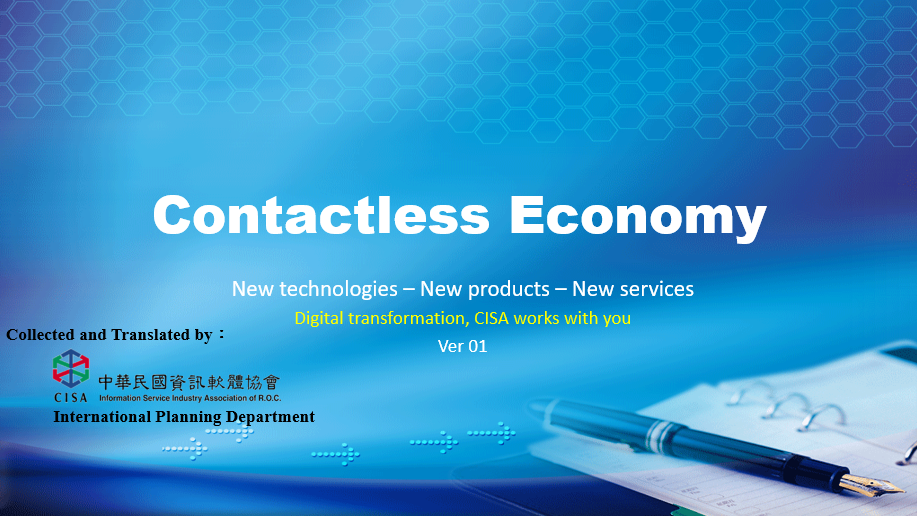 Information and communication technology (ICT) plays an important role to epidemic prevention this time. Taiwan offering ecosystem for the applications shows how digitalization is benefiting industries with real use cases.
What will be the New Normal after the coronavirus pandemic? Here are a list of the products and solutions for the time of "Contactless Economy" - SMART HEALTH / WORK FROM HOME / CONTACT CENTER / DIGITAL STREAMING.
To know more, please download the file below.